TSquared Logistics:

TSquared Logistics believes the value of research is in its application, and part of that application is in the knowledge transfer through education and training. We specialize in converting research into practitioner-focused education for regulatory compliance, performance management, and transportation and warehousing topics.
Founded in November 2006 we have over 30 years of combined experience developing and delivering instructional materials geared towards executives, managers, practitioners, and technicians. TSquared Logistics is headquartered in Vidalia, GA with locations in Atlanta, Harrisburg, Memphis and Salt Lake City. TSquared Logistics is an Accredited Training School for Dangerous Goods by Air through the International Air Transport Association.
Joseph Tillman: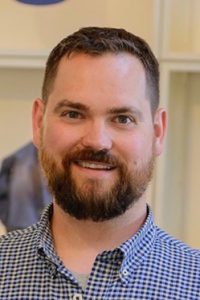 As an enthusiastic and dedicated professional, Joe Tillman is the founder of TSquared Logistics. Joe has a keen interest in all things supply chain and uses his high-energy approach to life to author articles for industry publications, blog on young professionals for DC Velocity, and speak to supply chain industry groups. He co-leads the Warehousing Education and Research Council's influential annual benchmarking study, "DC Measures."
Joe has over 15 years experience in inventory management, transportation, and warehousing. He has worked as a conductor for Union Pacific Railroad, as a diesel mechanic apprentice for University of Georgia, and import warehousing with Walmart. Joe's work experiences has shaped and formed his education philosophy that you teach a person to fish by providing them the tools and coaching to be successful.
He is certified in transportation and logistics by AST&L and SCOR-Professional certified by the Supply Chain Council.